Introduction:
Explore the world of adult toys and enhance your intimate experiences with a wide range of high-quality adult toys. In this comprehensive guide, we will delve into the materials used in adult toys, proper cleaning and maintenance techniques, and important safety considerations to ensure a pleasurable and safe experience.
Can I only play with my sex toys by myself? Can someone else use them with me?
You can use a sex toy alone or with your partner in a number of different situations. Because of how they're made, some toys are better for single use, but there are a lot of toys for all kinds of sexual action. If you've never used one before, you might want to look around on your own first. But based on your relationship, that could be a great way to start a conversation.
How do I talk about sex toys with my partner for the first time?
There are different ways to start the talk, and which one you choose depends on how open you usually are about sexual things with your partner. If you are shy, make a list of things you "wish" would happen in the bedroom (or any other room you choose!). Read out loud your top three wants, or make a list and trade it with someone else. Then, think about it before you talk about it.
This might be a little easier if your relationship is a bit more open or if you've talked about wants and needs before. You should look into what toys you might be interested in and talk about them with your partner, or you could have a date night and do some googling (that's not a code word for something sexy).
Can I get hooked on a vibrator? Is there too much?
It's hard to talk about getting "addicted" to a toy. It is a real problem that being sexually hooked can be very bad for you and your relationships, but it's not clear that you could blame that on a vibe. It's possible that you'll enjoy orgasms more with the toy than you would with your partner. For most women, a toy is a nice addition to penetrative sex because only 25% of them regularly orgasm without some other kind of excitement or play.
If you use toys too much and hurt or swell up the vulva or vagina, or if you like clitoral suction toys, using them too much could lead to painful clitoris congestion. For women before menopause, it takes a fair lot of use to get to this point of irritation. For women after menopause, on the other hand, pleasure turns to pain more quickly. This is because the face changes when estrogen levels drop.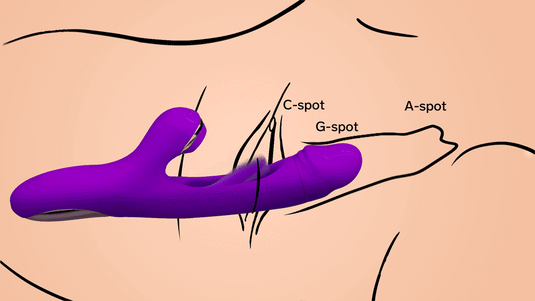 Understanding Toy Materials:
When it comes to adult toys, various materials are commonly used, each with its own unique characteristics and considerations. Let's explore some of the most popular materials:
Experience the luxurious feel of silicone adult toys. These body-safe toys are non-porous, hypoallergenic, and compatible with all lubricants.
TPE/TPR Adult Toys:
Discover the soft and flexible TPE/TPR adult toys that mimic the feel of real skin. While these toys are body-safe, it's important to note their porous nature and the need for thorough cleaning.
Indulge in the elegance of glass adult toys. Made from shatter-resistant glass, these non-porous toys can be used with any lubricant and can be heated or cooled for added sensations.
ABS Plastic Adult Toys:
Explore the firm and durable ABS plastic adult toys. These non-porous toys are easy to clean and compatible with all lubricants, ensuring a safe and enjoyable experience.
Cleaning and Maintenance:
Proper cleaning and maintenance of adult toys are vital for both hygiene and longevity. Here are some essential tips to follow:
Read the Instructions: Always refer to the manufacturer's instructions for specific cleaning guidelines for your toy.
Wash Before and After Use: Clean your toy before and after each use using mild soap and warm water. Ensure thorough rinsing to remove any residue.
Non-Porous Toys: Silicone, glass, and ABS plastic toys are non-porous, making them easier to clean. You can also use a toy cleaner specifically designed for adult toys.
Porous Toys: TPE/TPR toys require extra care due to their porous nature. Clean them thoroughly with warm water and mild soap, and consider using a toy cleaner or antibacterial spray. It is also advisable to use condoms with porous toys for added protection.
Advantages of Using Sex Toys
Enhanced Pleasure: Sex toys can make your personal experiences more interesting and fun by letting you try out new feelings and reach erogenous zones that might b1e hard to reach any other way.
Solo Exploration: Sex toys can help you learn more about yourself and have fun by yourself. In a safe and comfortable setting, they give you a chance to explore your own wants, needs, and dreams.
Better intimacy: Using sex toys during sexual activities with a partner can make you and your partner feel closer and help you talk to each other more. You can try new things together, which helps you get to know each other better and understand what each other wants.
Overcoming Problems: Sex toys can be especially helpful for people who have problems with their bodies, getting or keeping an erection, or other things that might get in the way of their sexual performance. They give you more than one way to have fun and stay sexually satisfied.
Benefits for Sexual Health: Regular sexual exercise, such as using sex toys, can be good for your sexual health as a whole. It can help you feel less stressed, sleep better, improve your mood, and even make your pelvic floor muscles stronger.
Safety Considerations:
Prioritizing safety is crucial when using adult toys. Here are some important safety considerations to keep in mind:
Quality Assurance: Purchase toys from reputable manufacturers and retailers to ensure they meet safety standards and are made from body-safe materials.
Allergies and Sensitivities: If you are allergic to or sensitive to certain materials or ingredients that are often found in lubricants, let people know. If the product causes you any pain or soreness, stop using it and talk to a doctor or nurse.
Lubricant Compatibility: Check the compatibility of your toy with lubricants. Water-based lubricants are generally safe to use with all toy materials, while silicone-based lubricants may not be suitable for silicone toys.
Storage and Discretion: Keep your sex toys somewhere clean and dry, out of direct sunlight and away from places that get very hot or cold. Keep them apart to avoid any possible material contacts. If you have kids or other people who might find your toys, you might want to store them somewhere that can be locked or keep them out of reach.
Quality and Body-Safe Materials: When buying sex toys, it's important to stick with brands and stores that you can trust. Toys made from medical-grade rubber, glass, or ABS plastic are safe for your child's body. Do not play with toys that have phthalates or other dangerous chemicals in them.
Cleaning and Hygiene: To keep from getting infections or other health problems, it's important to clean and take care of sex toys the right way. To clean your toy properly, follow the maker's instructions and make sure to clean it well before and after each use.
Lubricant Compatibility: Make sure that your sex toy works with different kinds of lube. Water-based lubricants can be used on most types of toys, but silicone-based lubricants might not work with toys made of silicone.
Are sex toys safe to use?
If you buy your sex toys from a good store or manufacturer, they can be safe to use. To keep things clean and safe, it's important to choose toys made from materials that are safe for the body and to follow the care and cleaning instructions.
How do I choose the right sex toy for me?
Picking the right sex toy relies on what you like, what you want, and how comfortable you are. Think about things like size, style, how it works, and the kind of stimulation you want. It can also be helpful to read reviews and ask for suggestions.
Can sex toys be used with a partner?
Yes, you can use sex toys with your partner to get closer and have more fun. It's important to talk to your partner about your wants, needs, and limits so that the experience is comfortable and enjoyable for both of you.
How do I clean and maintain sex toys?
For sex toys to last a long time and stay clean, they need to be cleaned and maintained properly. If you want to clean a certain toy, follow the maker's guidelines and use mild soap and warm water or a toy cleaner. Make sure to rinse the toy well and let it dry completely before putting it away.
Can I use lubricants with sex toys?
When using sex toys, yes, lubrication can make them more comfortable and fun. Water-based lubricants can be used on most types of toys, but silicone-based lubricants might not work with toys made of silicone. Check to see if different oils will work with your toy.
Are there any health risks associated with sex toys?
The health risks of sex toys are very low when they are used correctly and with good hygiene. On the other hand, you should know if you are allergic to or sensitive to any of the materials or ingredients that are often found in lubricants.
At Knkie, we are committed to providing you with a wide selection of high-quality sex toys that enhance your intimate experiences. As the trusted adult toy store near you, we understand the importance of finding the perfect pleasure products that cater to your desires.
To begin exploring our extensive range of sex toys, carefully curated to bring you unparalleled pleasure, simply browse our online store. Whether you're seeking anal toys for new sensations, rose toys for an elegant touch, rabbit vibrators for simultaneous stimulation, vibrating cock rings for enhanced pleasure, or versatile vibrating dildos for ultimate satisfaction, we have something for everyone.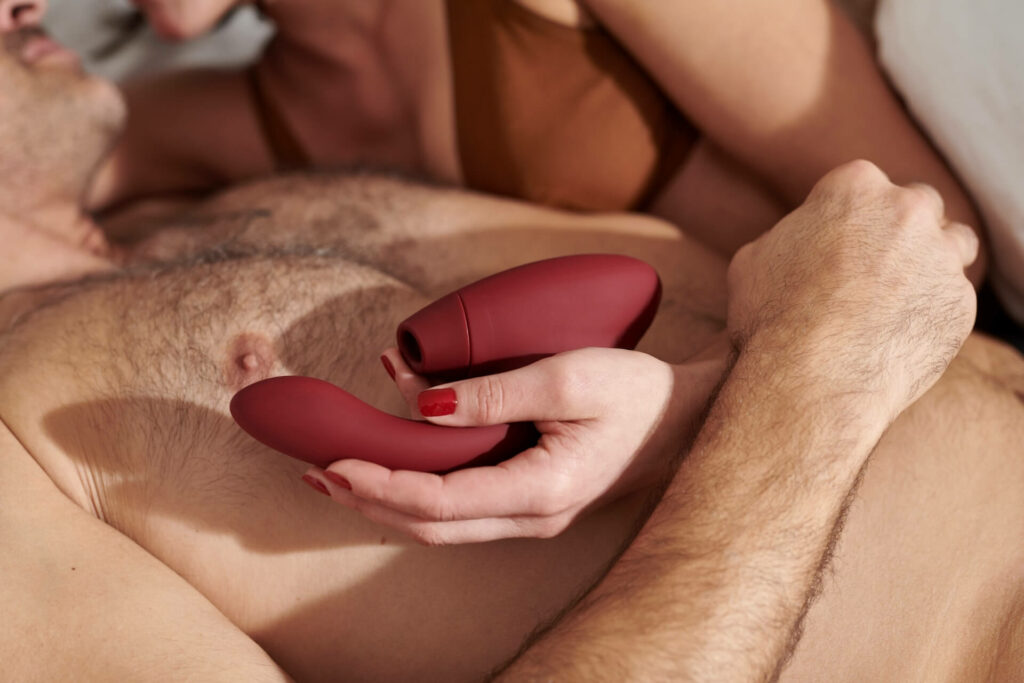 Conclusion:
Understanding the materials, cleaning methods, and safety considerations associated with adult toys is essential for a pleasurable and safe experience. By choosing high-quality toys, following proper cleaning practices, and prioritizing your safety, you can confidently explore your desires and enhance your sexual wellness. Remember to prioritize your sexual wellness and make informed choices when it comes to adult toys.